These are 10 aftereffects of implementing Engineering Automation:
One product model for all commercial requirements.
Easy to configure for non-technical people.
Configurable down to the detailed technical requirements.
Able of being extended to a sales configurator.
Capable of outputting sales Documents automatically.
Proposal documents, sales order documents data sheets and more.
Automated generation of 3D CAD models.
Automated generation of 2D Drawings.
Automated product sizing and engineering designs.
Automated generation of Technical Documents.
BOM (Bill Of Materials), BOQ (Bill Of Quantity), Step-Files, flat patterns, manuals cost calculations, etc
Now, that you know the return you can have with the implementation. Let's see one of our products, the 3D models, 2D drawings and Technical Specifications.
Watch the configuration DEMO here.
Industrial Bag Filter: Small Capacity (2D drawings and Technical Specifications).
The Scandinavian Digital team developed three types of an industrial Bag Filter: Small, Medium and Large capacity. The different configurations were generated from the same model using Tacton Design Automation Studio. For this project we calculate that the amount of engineering hours saved was around 80% from days to hours.
In addition to the relevant reduction in engineering time we have 5 more important points: Higher quality because of the reduction in errors on-site and in manufacturing workshops also centralized design changes due to a pre-established master model, faster sales with an almost immediate response to customers and to conclude gains throughout the supply chain, for example, manufacturing, sourcing and logistics.
The models used within the configurator are described in an efficient programming language which makes it easy to build the product structure, attributes and other product/business rules, and speeds up response times seen from an end-user perspective.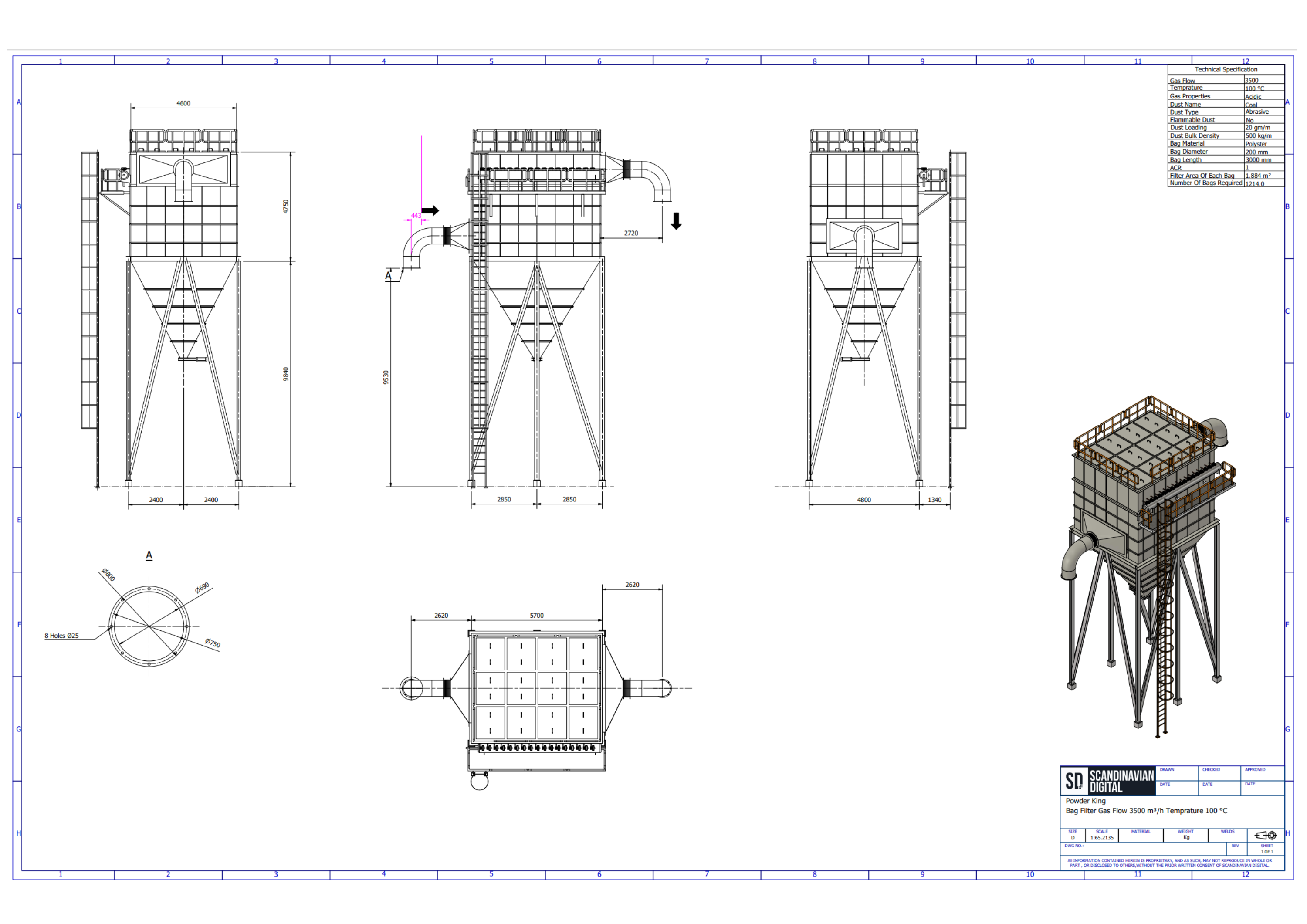 Industrial Bag Filter: Medium Capacity (2D drawings and Technical Specifications).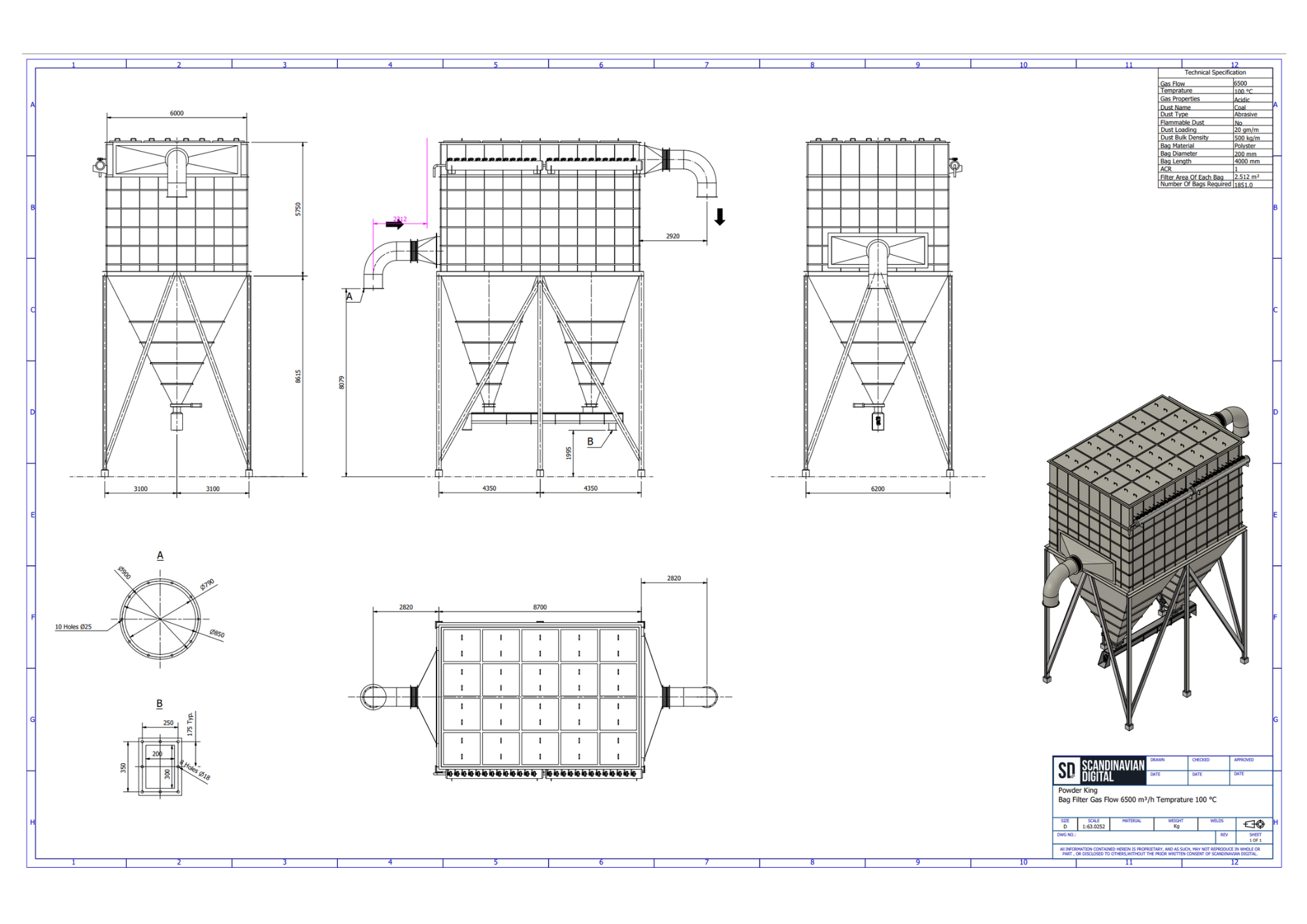 Before the SD solutions, the existing engineering process was deemed too costly and error-prone by management and the risk of introducing even minor errors in the design due to simple human oversight was sought eliminated. 
Sometimes it is shown that not only the engineering work should be in scope but rather the full customer flow; from the initial creation of a quotation over the manufacturing at the production workshop, to the final delivery, installation and commissioning at the customer site.
Industrial Bag Filter: Large Capacity (2D drawings and Technical Specifications).