Supplier integration plays a crucial role in achieving operational excellence, driving innovation, reducing costs, and consequently improving customer satisfaction with better results. By building strong relationships and integrating suppliers into business processes, companies can create a competitive advantage in today's dynamic and complex business environment. The Scandinavian Digital team, expert in Supplier Integration implementation presents a "6 value areas" diagram, where supplier integration values areas divided in Lead Time, Cost Transparency, Cost of Quality, Cost of Hours, Project Time and Partnerships.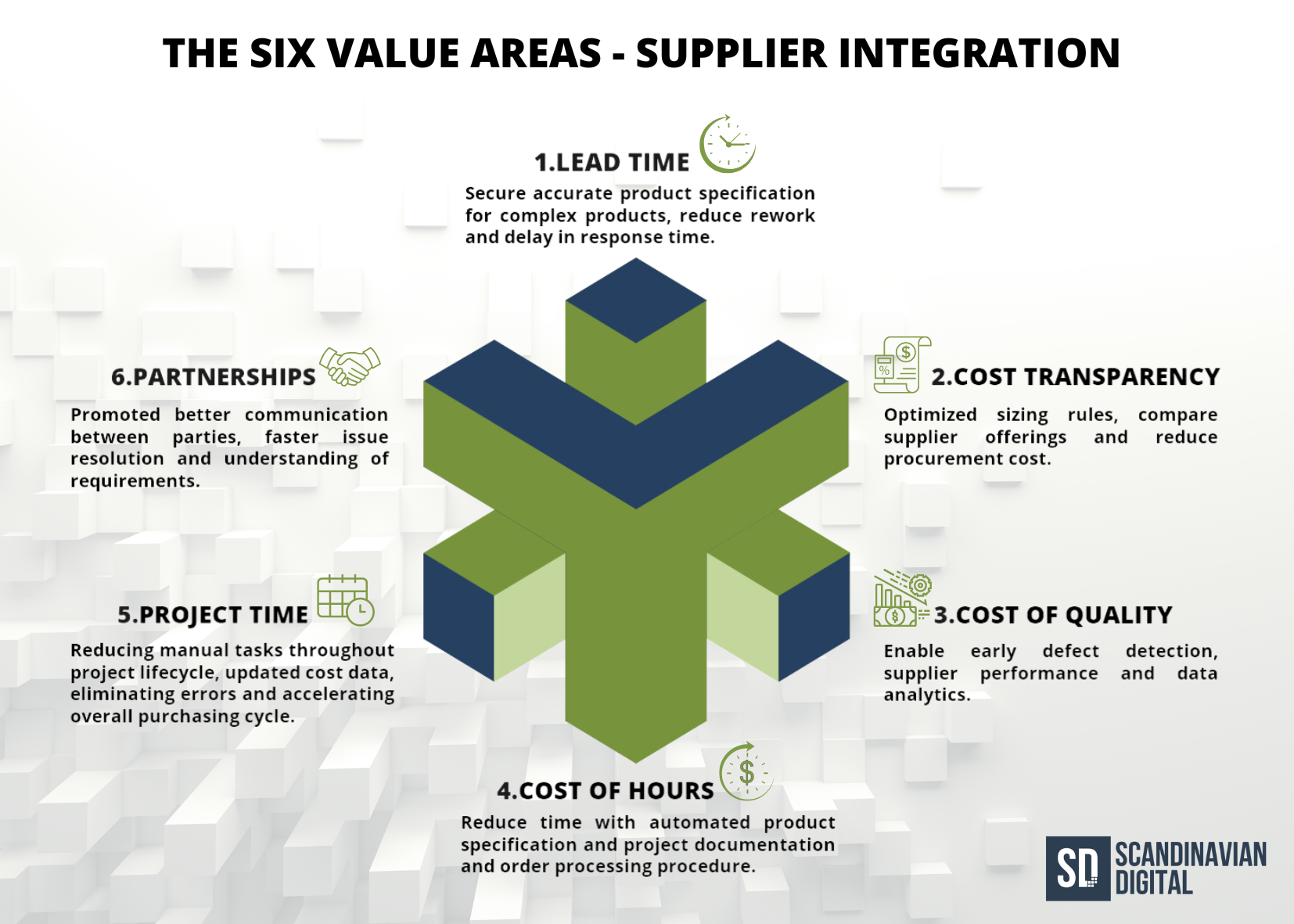 To comment on the values, we invited our CFO Christian Andersen, key player to these 6 areas to be established as our value areas. Starting with Lead Time, he explains as: "Supplier integration will significantly reduce lead time by streamlining product specification and procurement processes, enabling seamless configuration and ordering, and improving communication with the supplier, resulting in faster project turnaround and enhanced operational efficiency." 

Continuing talking about the areas, Cost of Transparency stands out as a very important one since it becomes easier to compare prices based on your needs. In addition, it becomes much easier to discover and compare various solutions. If they from a technical point of view, all are according to the requirements, then the optimal choice have the lowest cost since additional overperformance, or oversizing will only add extra cost to the project the end customer initially did not ask for. Still talking about cost but with the focus on quality, Christian adds: "Uniform information leads to fewer errors in a configurator environment, resulting in a better cost of quality." The last cost area that we talk about in our values is the Cost of Hours, since automating repetitive tasks facilities better utilization of the team, it is possible to focus on more value adding tasks while avoiding unformal procedures that may lead to the loss of critical information. As our CFO says: "Secure and structured flow of information bring back faster results".

The fifth value area, Project Timing, is a consequence of the previous areas. With shorter Lead Time, better transparency of cost, lower errors on the cost of product, reduced use of Hours and Partnerships, the Project managers will experience a solid foundation for delivering large and complex project on time, as specified by end customer and within the agree time.  

The partnerships are a great way to end all of the areas and no further explication is needed as Christian states: Supplier integration fosters stronger partnerships by improving collaboration, enhancing communication, and facilitating a seamless exchange of information and resources, leading to mutual growth, increased business opportunities, and improved overall efficiency.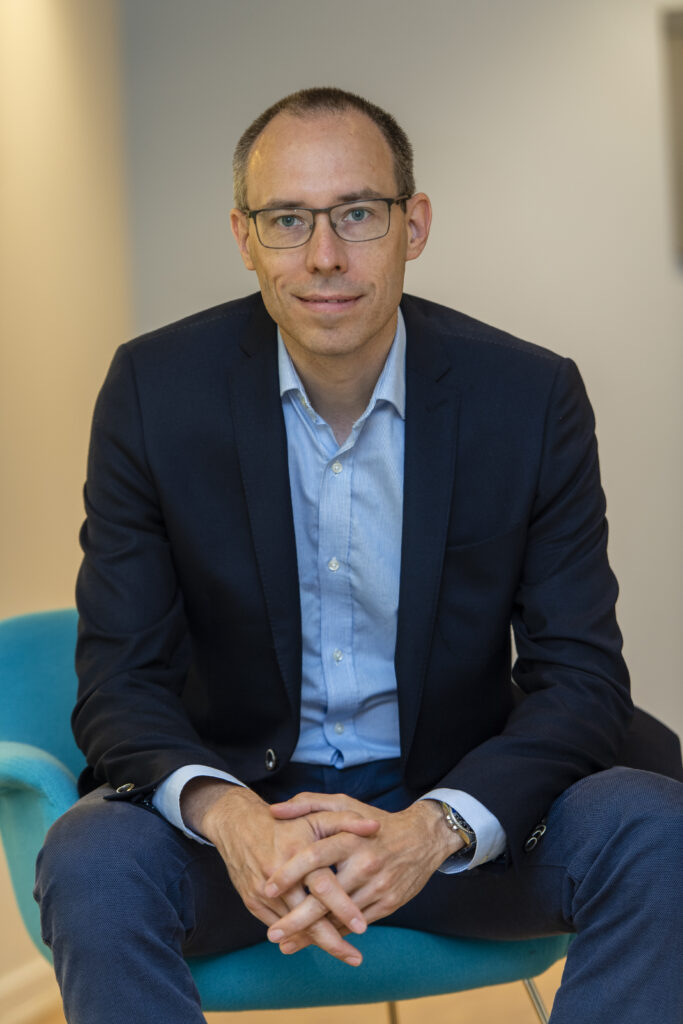 The concept from Scandinavian Digital is to be a facilitator between manufactures, product– and project companies, and suppliers offering a platform for both vendor and buyer.  The use of web API's helps to provide a secure and centralized space for sharing information, conducting transactions, and collaborating on various activities. It's possible to facilitate communication, document sharing, and real-time updates on order status, delivery schedules, and product specifications.

In this environment, suppliers can switch roles with manufacturers. After all, often the supplier requires technical information to create or assemble their product before bringing it to market. We can say that this type of platform is a two-way street that can be highly beneficial for long-lasting partnerships with a good cost-benefit ratio, low lead time, high quality, and minimal errors in the process due to automation.

Our CFO, Christian Andersen, responsible for leading many of the supplier integrations projects signed by our team makes sure to state what the SD team brings to the table, "In a certain way we broader the market for the companies as well as for the suppliers. We display their products in an easier way to the right target group. And consequently, the more complex the product is, the more work can be automated and less errors made in the entire process."
 Another important part of Supplier Integration is the Advanced Analytics and Reporting, since data provide valuable insights into supplier performance, supply chain risks, and cost optimization opportunities. "Supplier integration is one of the most overlooked areas to reduce lead time and costs of goods in projects companies." this is a statement of our CFO, reaffirming that Supplier Integration is a must to enhance end to end processes in projects, especially considering that it is very often overlooked or not solved in large companies since is require top-management buy-in for the end-to-end process optimization.
With Supplier Integration projects for products like gears, elevators, fans, filters, and hydraulics listed in our curriculum, it becomes evident to our team that Supplier Integration has the potential becoming a game changer within and beyond an organization. For that reason, it's important with top-management buy-in in order to avoid sub-optimization in individual departments. For that reason, Scandinavian Digital have developed a well-proven framework to safeguard, the integration project offers a multitude of advantages, primarily by effectively connecting individuals with their specific needs in a trustworthy environment for both sides.